Available Dogs
Adopting a German Shepherd Dog is a serious commitment of up to 10-15 years, please consider carefully if this is a commitment you are ready to accept. Our dogs have already had their lives disrupted at least once and we are looking to find them forever homes.
In general, we do not know the background or medical history of dogs we bring into our program. We cannot guarantee their temperaments, behaviors, or health. We generally place our program rescue dogs in foster homes so that we can learn more about them in a family situation and observe their behavior. We base the information we give on each dog on observations while the dog is in our program. Due to different leadership styles and environmental stimuli in your home, the dog may display different behaviors after it is adopted than what we observed while it was in our program. Also, just because a dog tests cat- or small dog-tolerant, or has lived in a foster home with cats or small dogs, does NOT mean it will automatically be tolerant of cats or small dogs in the new home, especially if the small pet is running or acting aggressively. It may take time and supervision while the animals adjust.
NOTE: All of our dogs are spayed or neutered as required of all California shelters and rescues by the California Food & Agriculture Code Section 30503. They are also current on all their vaccines and microchipped prior to adoption.
We do not guaranteed that animals seen on our website will be available at our adoption events. We do not reserve dogs for adoption by telephone or email. You MUST first submit an application to GSGSR.
Don't forget to check the Private Party Dogs page, and search Petharbor for German Shepherd Dogs that are in your local Shelters.

Ready for Adoption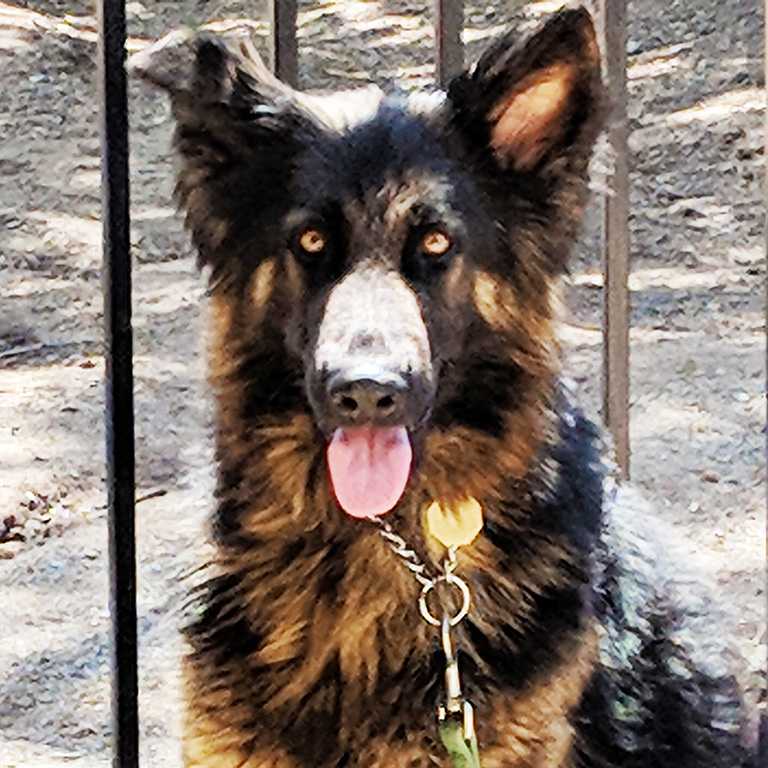 Briggs is a BIG fluffy boy who comes to us from Stanislaus shelter. He needs to be neutered and will be available soon as that is done and we get a chance to know him.
Stay tuned.
Dog added on: April 07, 2018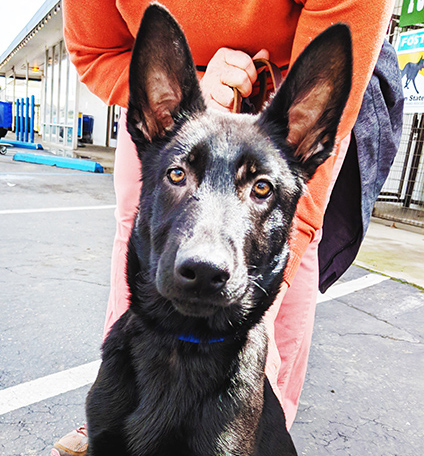 Coal is a 3 month old puppy from SAS. He was found on an onramp to Highway 99. He is an all black and a fun loving puppy. He was having a great time playing with our dog Nana tonight. He is a typical GSD pup and will need to...
Dog added on: March 05, 2018
Kapitan came to us from Stanislaus Animal Services where he was found as a stray. We think that he chewed the tie to his collar and got out of his yard where he was tied up. He knew we were coming to save him someday! Kapitan was extremely fearful with...
Dog added on: March 02, 2018
My name is Lilo and I am looking for my forever home. I am a beautiful all black pup, with a kiss of white on my chest. I am learning my basic commands, am potty trained and crate trained. I am energetic and yet a cuddle bug. I love to...
Dog added on: August 02, 2017
Available Soon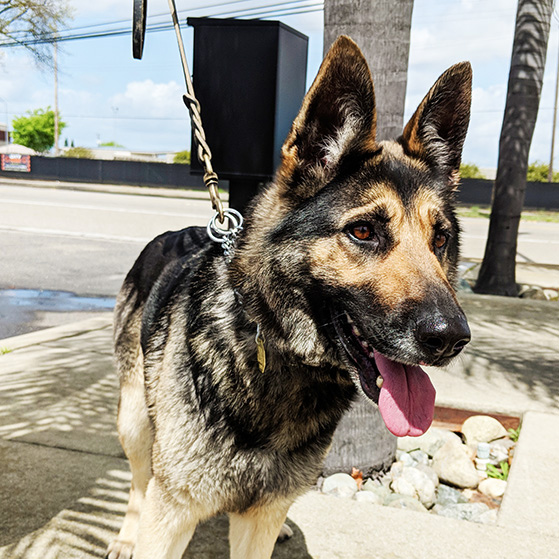 Lindie was found dumped on her current foster's property. Everything was done to get Lindie back to her owners, but she wasn't chipped and no one had come forward. We think she is around 3 to 4 years of age . Luckily, this sweet girl landed on the right person's...
Dog added on: April 07, 2018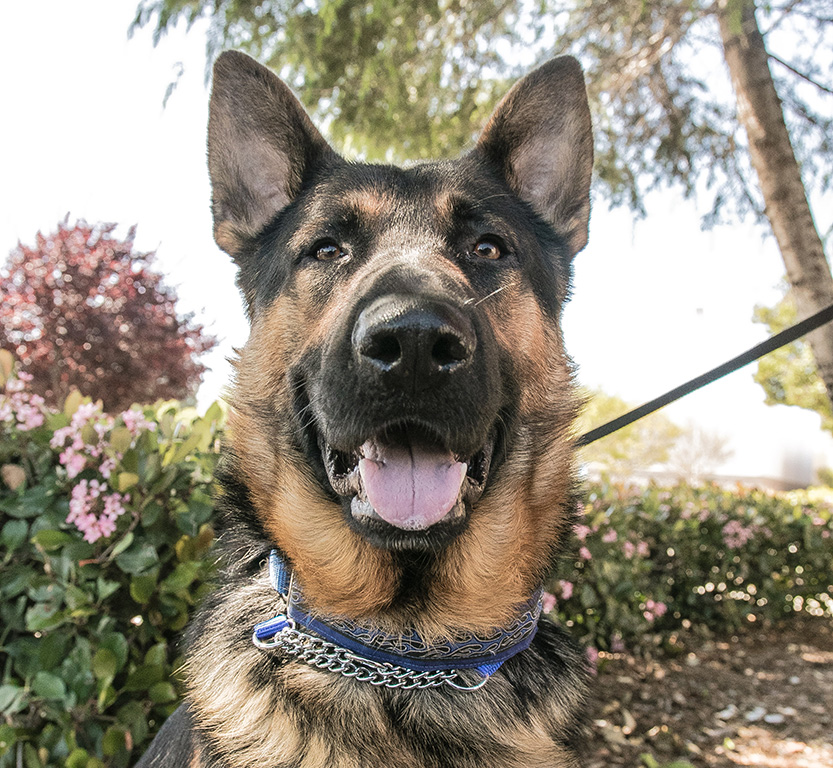 Ben is a very stable German boy of about 14 months. He's about 80 pounds with a black and dark tan dry thick coat. Ben immediately proved trustworthy in the house and is not crated at night or during the day. He can be alone inside or outside, but he...
Dog added on: April 05, 2018
Gender: Male
Age: 12 months

Aires is a young pup that was found by the Stockton Animal Services after he had been hit by a car. He was given 3 days to find a rescue or he was to be put to sleep due to his fracture. GSGSR was able to step in and save...
Dog added on: April 10, 2018
Adoption Pending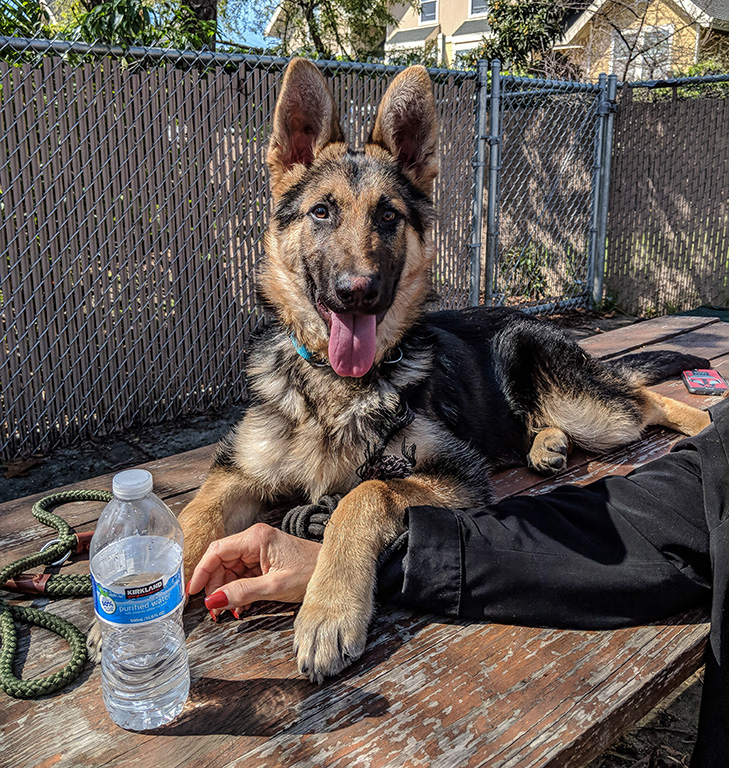 Skylar is going to be a big boy and already has a deep male bark. He is going to require a lot of socialization and good solid training. He has great eye focus and LOVES to PLAY!! He is learning how to meet new dogs appropriately. Exposing him to lots of new things will be fun for him and his forever family. We are just getting to know him so check back in for more information soon.
Skylar's Freedom Prance: https://youtu.be/FSyLUldCqgI Skylar Playing: https://youtu.be/9QUhejX-bwE
Skylar Post Op: https://youtu.be/SW43sX2pI4o Skylar and Hobbs: https://youtu.be/elOmNA68pfU
We carefully choose homes for our puppies as they require owners who are home enough, and have the time, energy and patience to guide the puppy through it's chewing, digging, and mouthing stages (which can last through adolescence), and who will provide regular exercise, socialization and training so the puppy will grow up to be a mannerly adult dog. All puppies bark incessantly, dig, and destroy things if they are left alone for long periods of time, and thus, need to be with owners who do not leave them alone for long hours.
Dog added on: March 11, 2018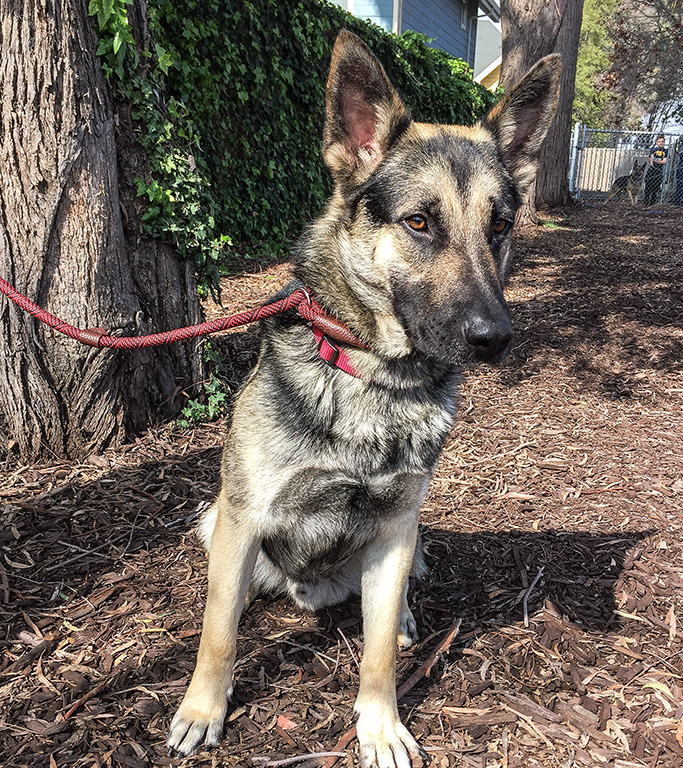 Vance came to us from the Oakland Shelter. He was dropped off just before this past Christmas by a person that said a friend left the dogs on his property and went out of country and never came back. When we first brought him out he was very shut down...
Dog added on: March 11, 2018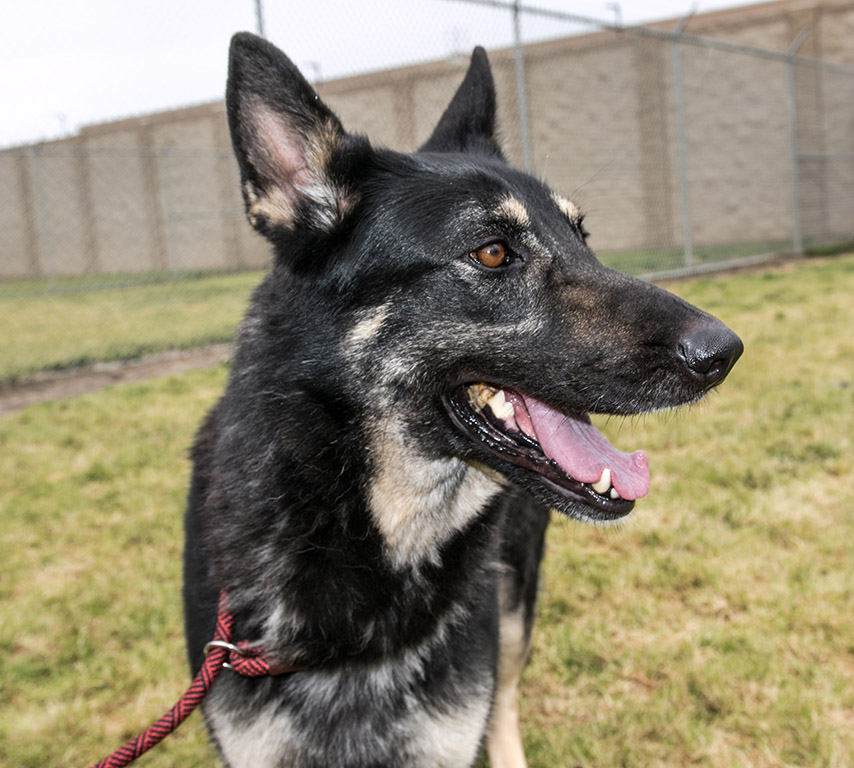 Sacha comes to us from Stanislaus Animal Shelter. She was dropped off here when she got out with the 2 other dogs she lived with. The owner reclaimed the other two, but said they no longer had time for Sacha. Sacha is a bit nervous, but did well on her...
Dog added on: March 04, 2018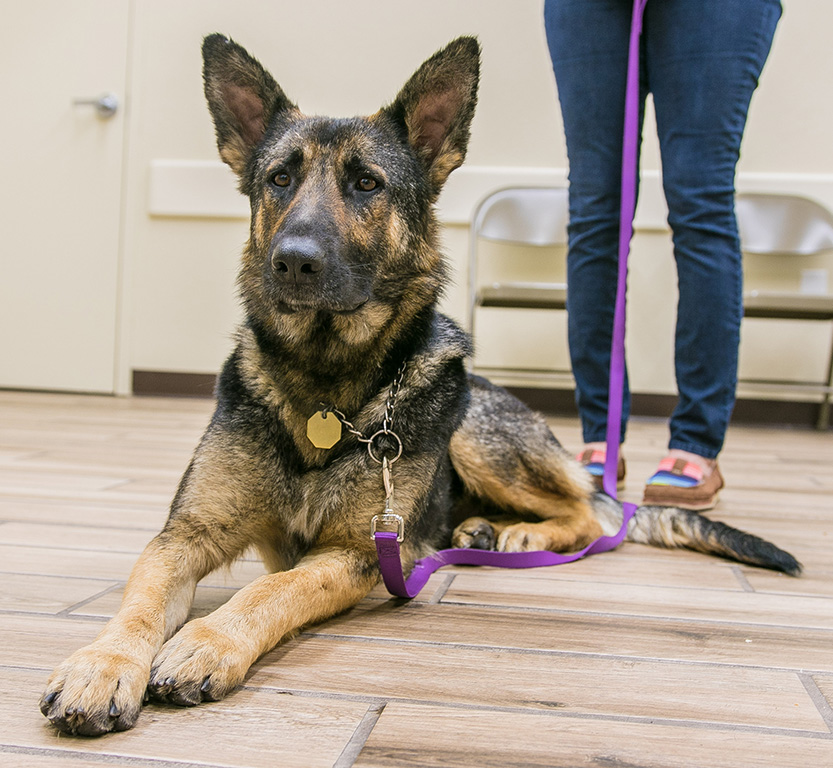 Tia comes to us from the Manteca Animal Shelter where she was found as a stray. Miss Tia was found in pretty rough shape in middle of January. She is being treated for demodex due to flea allergies and it looks like she may have been hurt by another animal.
Dog added on: February 02, 2018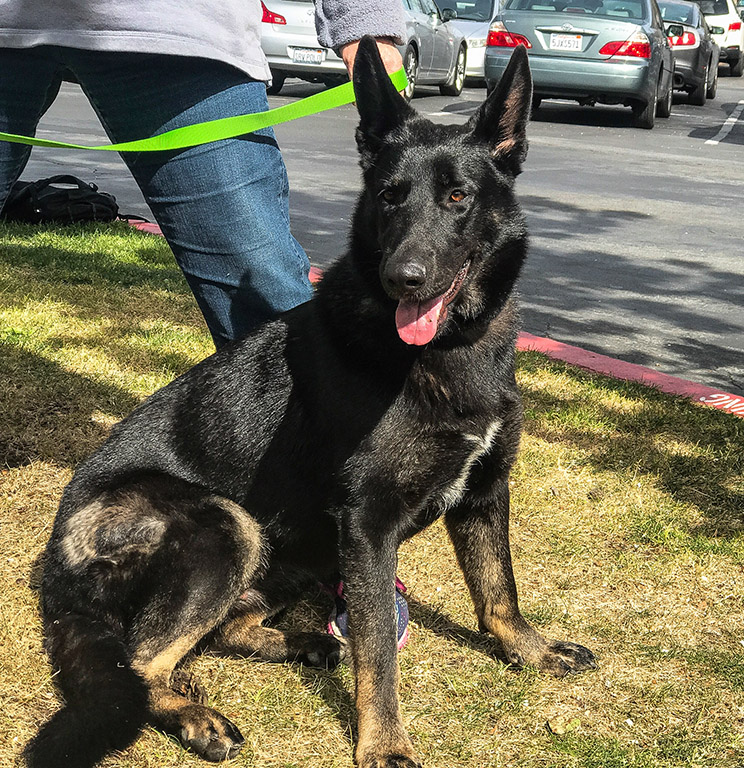 Gender: Female
Age: 3.2 years

Ally was a stray in the Martinez area. She is a beautiful, friendly girl that likes everyone and other dogs. She is playful and quiet. She will need training to make her a great dog. She is in foster home and learning her basic commands. Watch for more information as...
Dog added on: February 01, 2018